Authorized Brother Machine Dealership. Full line of products
BES4 Lettering Software
Brother 1/4" Piecing Foot
Brother 1/4" Piecing Foot w/guide
Brother 1050X
Out of Stock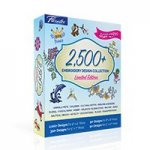 Brother 2500 Embroidery Design Collection

Brother 2500+ Embroidery Designs Collection This limited-edition embroidery design collection on USB includes more than 2500 designs in a wide range of popular categories: animals, children, cultural motifs, emblems and borders, floral, hobbies, holida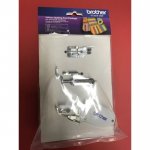 Brother 3 Piece Quilting Foot Package for Low Shank
Brother 5234PRW Serger
Brother 5x7 Embroidery Hoop for Use with Innovi-is
Brother 5x7 Hoop for use with 1250D / 1150e/2750D
Brother 6" x 10" Embroidery Hoop SA441

The Extra Large Embroidery Hoop SA441 has a maximum embroidery area of 10.5" X 6.25".


Brother 6' x 12" Adhesive Craft Vinyl Black Scan n Cut

This adhesive craft vinyl is removable on most non-porous surfaces. Adhere to glass, plastic, metal, walls, and virtually any non-porous surface with ease. Main Features For Use With: CM100DM, CM250, CM350, CM350H, CM350R, CM550DX, CM650W, CM650WX, DC


Brother 60mm Cap Frame & Driver
Out of Stock
Brother 8"x 8" Hoop
Out of Stock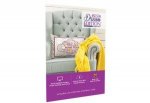 Brother BES4 Dream Edition Power Pack 1

UNLOCK NEW FEATURES BES 4 DREAM EDITION POWER PACK ADD-ON Creating custom lettering or monogramming for all your sewing projects has never been easier! Now you can unlock new tools, templates and fonts as well as over 330 emojis to enhance your projects



Out of Stock
Brother CADXMATS12 12" x 12" Scanning Mat for New Scan N Cut DX, SDX225, SDX125, SDX1000

Specially designed for scanning materials up to 1 mm in thickness such as photos, artwork, and delicate papers. The scanning mat ensures a stable scanning quality. ? Scanning area: 11.6'' x 11.7'' (296.7 mm x 298.8 mm) ? Not intended for cutting. ? P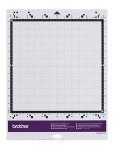 Brother CADXMATSTD12 Standard Tack Adhesive Mat 12" x 12" for New Scan N Cut DX, SDX225, SDX125, SDX1000

This mat has tacky adhesive to secure the material for cutting and can be used multiple times. Specially designed for a wide range of materials, from cardstock to fabrics with backing, accommodating up to 12'' x 12'' (305 mm x 305 mm). • Durable, long-


Brother Dream Quilter Machine 15

15" Mid-Arm Quilting Machine



Out of Stock
Brother Dream Rolling Tote Set
Out of Stock
Brother Embroidery Starter Kit

Designed with Brother Embroidery Machines in mind, the Pacesetter Embroidery Starter Kit provides the key items needed to start any embroidery project. Included are the following items: 1 set of 6 different color spools of 40 weight polyester embroidery t



Out of Stock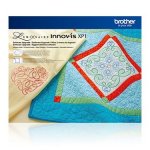 Brother Luminaire Innov-is XP1 Upgrade Premium Pack 1 SAVRXPUGK1

It's time to upgrade your Luminaire Innov-ís XP1!


Brother Luminaire XP1 Playbook and MP4 Video Collection

Learn more about your amazing Luminaire XP1 and all of its state of the art features. Treat yourself to hundreds of pages of inspiration and step-by-step detailed instruction! Skip to the end of the images gallery Skip to the beginning of the images gal


Brother Multi Function Foot Controller

Use this multi-function, 2-pedal foot controller to control up to 3 different sewing functions, all with the press of your foot. It allows you to operate your machine while still holding on to your project with two hands.


Brother Non Stick Foot SA114
Out of Stock
Brother NQ 900PRW
Brother NQ1600e Embroidery Only Machine

Innov-Is NQ1600E Embroidery-only Machine ~ 6x10 hoop This item is freight intensive and does not qualify for free shipping please call for shipping price


SALE:
$ 2,199.00

$ 1,499.99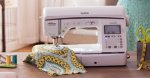 Brother NQ700PRW
Brother NS1750D Sewing & Embroidery Machine

It sews it quilts and it embroider doing all three brilliantly! Introducing the new and portable Innov-ís NS1750D. If you're a serious enthusiast you'll love how smoothly it operates with the longer J foot and feed dog and discover easy it is to use



Out of Stock
Brother Open Toe Foot
Brother Persona
Out of Stock
Brother Pre Wound Embroidery 10 pk Black
Out of Stock
Brother PS 100 Sewing Machine

This durable and reliable sewing machine is a great option for everyday use mending and sewing, whether you're a beginner at DIY crafts or a master sewer. Combining affordability with a wealth of great features, this sewing machine gives you a Stitch Sele


Brother PS200T Pacesetter Sewing Machine

Brother Pacesetter PS200T Mechanical Sewing Quilting Machine, 53 built-in stitches Freight intensive. Free shipping does not apply to machine purchases. Please call for shipping price



Out of Stock
Brother Q Series Rolling Tote Set
Out of Stock
Brother Quilter Guide for Foot Holder
Out of Stock
Brother Reusable Bobbins & Bobbin Clips 11.5
Out of Stock
Brother SA188 Open Toe Walking Foot
Out of Stock
Brother SA443 4x4 Embroidery Hoop

Brother Embroidery Machines: Designio DZ820E Innovis 700Ell/750E/1000/1150E Innovis1200/1250/1250D/3500D PE700/700II/750/770/800 PE750D/770/780D PC6500/8200/8500/8500D SE1800/1900 Designio DZ820E Baby Lock Embroidery Machines: Emore Ellure (ES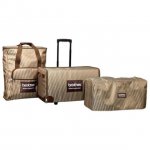 Brother SASEB Rolling Tote Set

V Series Rolling Luggage Set



Out of Stock
Brother Scan n Cut Duffle Bag

Brother ScanNCut DX CADXDUFFLEB Duffle Bag Blue This Brother Scan n Cut carry bag is perfect for the crafter on the go! It's the perfect thing for taking your Scan N Cut machines to lessons and workshops, or just out and about! For use with Bro


Brother Scan n Cut DX Auto Blade Replacement