3 Yard Quilt Kit - Christmas
Best Friends Forever Dig Panel

Best Friends Forever Dig Panel


Buffalo Check Tote - Kimberbell Designs

Buffalo Check Tote - Kimberbell Designs


Burgundy & Blush

Burgundy & Blush



Out of Stock
Cotton Linen Canvas 2019 Kit

Cotton Linen Canvas 2019 Kit



Out of Stock
Easy Mitered Placemat /2 per kit
Ever Blue Ever True Quilt Kit

Finished size: 60" x 80". Backing required: 3-3/4 yards. All fabric for quilt top & binding + Pattern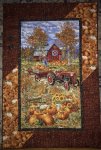 Fall Diva Panel Quilt Kit 38" x 55"

Fabrics to complete quilts top & binding + Diva Pattern Finished Quilt approx 38" x 55" Backing not included


Festive Ornaments Quilt Kit

45" x 58" Ornament Kit


Fiji Pattern / Stabilizer Kit

Kit includes Fiji Tote pattern, All required stabilizers , and Black Nickel Magnetic Strap. Fabric not included See link below to purchase the Rainforest Panel we show!


Free Motion Mastery Quilt Kit
French Roses Kindred Spirits Kit 57" 57"

French Roses 57" x 57" Quilt Kit


From Bump to Baby 3yd Quilt Kit -Gray / Yellow
Fruitful Life

Fruitful Life


Granny House Pillow Kit by Lori Holt

Granny's House Pillow Quilt Kit Featuring Granny Chic by Lori Holt Rest your head on sweet memories of Granny's House! Quilt Kit includes Granny's House Pillow Quilt Pattern by Lori Holt and Granny Chic fabric, wool, vintage trim and Cute Little Buttons



Out of Stock
Granny's Tea Pots Quilt Kit

Granny's Tea Pots Quilt Kit



Out of Stock
Greenery

Greenery



Out of Stock
Hoopsister Spring Cherry Tree Kit
Indigo Coastal 3 Yard Quilt Kit

3 Coordinating 1 Yard Cuts of Fabric Suitable for 3 Yard Quilt Books by Fabric Cafe Focal Print Indigo Coastal by Studio e Book/ Backing fabric not included. See Below for link to pattern books.


June Bugs Quilt Kit 66" X 82"

All fabrics to complete the 66" x 82" Quilt + Binding Layer Cake is Riley Blake Shades of Summer /Background RJR Miniature minis **Please note..the first photo is the pattern cover ; the second is the version you are purchasing.


Kimberbell Basics Aqua Lattice
Out of Stock
Kimberbell Basics Black Dotted Circles
Out of Stock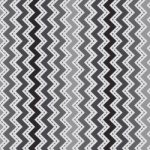 Kimberbell Basics Black Zig Zag
Out of Stock
Kimberbell Basics Blue
Out of Stock
Kimberbell Basics Blue Plaid
Kimberbell Basics Blue Stripe
Kimberbell Basics Brown Scroll
Kimberbell Basics Brown Stripe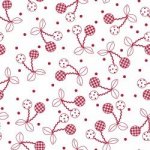 Kimberbell Basics Cherries on White
Kimberbell Basics Diagonal Plaid Black
Kimberbell Basics Dotted Circles Blue
Kimberbell Basics Dotted Circles Green
Out of Stock
Kimberbell Basics Gray on White Scroll
Kimberbell Basics Gray/Black Little Stripe
Kimberbell Basics Green Lattice
Out of Stock
Kimberbell Basics Green Zig Zag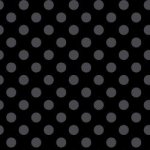 Kimberbell Basics Grey on Black Dots
Out of Stock
Kimberbell Basics Navy Blue Scroll
Out of Stock
Kimberbell Basics Navy Lattice
Kimberbell Basics Orange Plaid