13" x 45" Precut Quilt Kit Kimberbell Basics

Includes precut patchwork pieces borders and backing plus fabric for binding.



Out of Stock
2019 BOM #4 Floral
7 Panel One Block Wonder Kit - Skylines
Out of Stock
Best Friends Forever Dig Panel

Best Friends Forever Dig Panel


Buffalo Check Tote - Kimberbell Designs

Buffalo Check Tote - Kimberbell Designs


Burgundy & Blush

Burgundy & Blush


CD Kimberbell Cuties Companion Machine Embroidery

CD Kimberbell Cuties Companion Machine Embroidery


Easy Mitered Placemat Coffee /2 per kit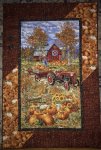 Fall Diva Panel Quilt Kit 38" x 55"

Fabrics to complete quilts top & binding + Diva Pattern Finished Quilt approx 38" x 55"


Farmers Daughter Kit

Farmers Daughter Kit


Festive Ornaments Quilt Kit

45" x 58" Ornament Kit


French Roses Kindred Spirits Kit 57" 57"

French Roses 57" x 57" Quilt Kit


Frightful Neighborhood Quilt Kit 40" x 34"

Pattern + fabrics to complete the 40" x 34" quilt top + binding



Out of Stock
Fruitful Life

Fruitful Life


Glad Tidings Kit

Glad Tidings 2 project kit


Greenery

Greenery



Out of Stock
Hoppy Easter Bench Pillow Kit

Finished size of pillow is approximately 16" x 38". Kit contains all fabric needed for the pillow top (pieced and applique blocks) and fabric for the pillow backing. It also includes all of the embellishments needed for the bench pillow including the wh



Out of Stock
Java Batik Brights 12 Block Rail Fence Podâ"¢

24" x 32" Precut Quilt Kit. Includes precut patchwork pieces plus fabric for binding. Finished block size is 8". Requires 7/8 yard backing fabric.


Kimberbell Basics Aqua Doodle
Kimberbell Basics Aqua Dotted Circles
Kimberbell Basics Aqua Lattice
Kimberbell Basics Black Doodle
Kimberbell Basics Black Dotted Circles
Kimberbell Basics Black Zig Zag
Out of Stock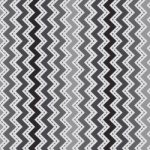 Kimberbell Basics Black Zig Zag
Kimberbell Basics Black Zig Zag
Out of Stock
Kimberbell Basics Blue
Out of Stock
Kimberbell Basics Blue on Blue Dot
Kimberbell Basics Blue Plaid
Kimberbell Basics Blue Stripe
Kimberbell Basics Brown Scroll
Kimberbell Basics Brown Stripe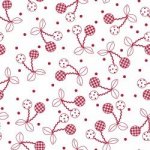 Kimberbell Basics Cherries on White
Kimberbell Basics Diagonal Plaid Black
Out of Stock
Kimberbell Basics Doodles Green
Kimberbell Basics Dot Black
Kimberbell Basics Dotted Circles Blue
Kimberbell Basics Dotted Circles Green
Out of Stock
Kimberbell Basics Gray on White Scroll
Out of Stock
Kimberbell Basics Gray/Black Little Stripe